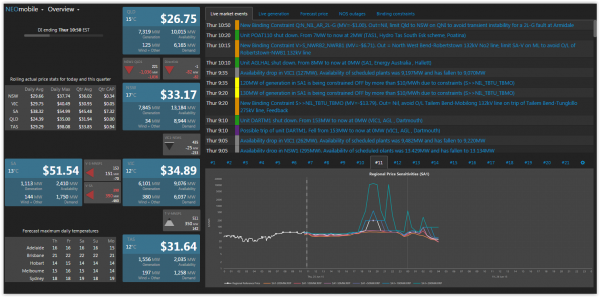 NEOmobile runs in a browser and shows you what is happening in the energy markets right now. It has 100's of easily accessible reports that are updated within seconds of data being published by the market operator. NEOmobile also includes Market events which is a distillation of market data into actionable insights. NEOmobile also includes a companion mobile application for fast and reliable alert notifications.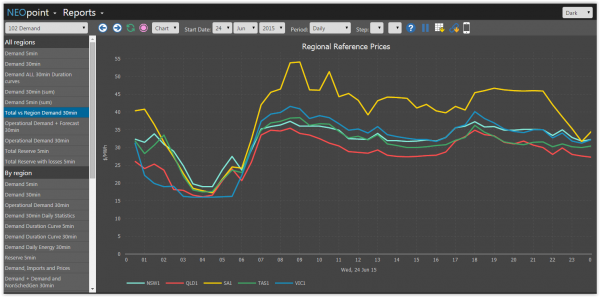 NEOpoint runs in a browser and is an interactive tool that provides access to 100's of reports and the complete history of the NEM and gas markets. Charts and a tabular view are offered as well as CSV download. NEOpoint also lets you access NEO reports from your favourite tool via its in-built data service. Whether its Excel, R, Python, Matlab or SAS, NEOpoint provides data in the format you need.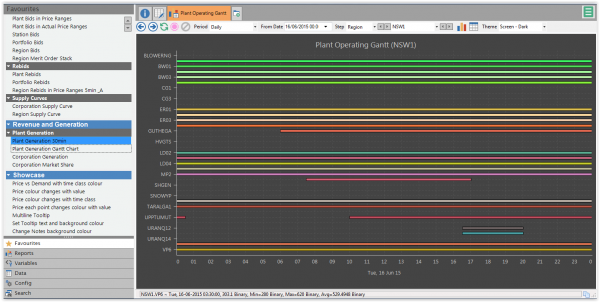 NEOexpress is a desktop application with access to IES' extensive library of reports and the full history of market data. You get unlimited installs and installation is simple. NEOexpress allows the user to create their own reports and has a rich user interface with data tips, zoom, pan and scripting. NEO has high quality charts and advanced interactive chart styling.